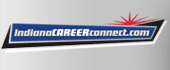 Job Information
Morgan Properties

Maintenance Operations Manager

in

Portage

,

Indiana
Get To Know Us:
Join Morgan Properties, one of the nation's largest and fastest growing property management companies. Our award-winning employees are dedicated to providing our residents with a quality residential living experience every day. Established in 1985 by Mitchell Morgan, Morgan Properties is a national real estate investment and management company headquartered in King of Prussia, Pennsylvania. Morgan Properties and its affiliates currently own and manage a multifamily portfolio comprised of over 350 apartment communities and over 90,000 units located in 20 states. The Company is the nation's largest private multifamily owner, with over 2,500 employees. Our company thrives on a culture of creativity, communication and collaboration, where every person is valued. We're always looking for passionate professionals to join our team. If you meet the requirements listed and are interested, please submit your resume for consideration.
What you will be doing:
This position reports to the Facilities AVP. Recruiting of new maintenance talent. Provides support to improve maintenance operations. Identify and assist in the design and implementation of training needs for maintenance. This position works with the Regional Managers and Regional Facilities Managers to help manage the quality of maintenance operations and staff development within a specific region.
Essential Job Duties:
Maintenance Staff Recruitment: manage full life cycle of recruiting function, from initial contact from hiring manager through offer stage and onboarding. Meeting and hiring managers to define the need requirements for vacant positions.
Implement strategic recruiting plans and proactive recruitment strategies to achieve required staffing levels for high volume workforce

Establish and manage a sustainable talent pipeline for critical staffing of the organization

Work with internal teams and hiring managers to assist with recruitment efforts

Identify future talent needs and proactively recruit to develop talent pools

Contacting industry professionals to seek out referrals of top-quality candidates.

Attending job fairs to network and source new candidates.

Attending Industry sponsored events to network and source new candidates.

Using in-person search options to find qualified candidates.

Review job search websites for potential recruits and contact those candidates personally.

Contacting industry professionals to seek out referrals of top-quality candidates.

Search resume databases and portfolio sites

Post open positions to external resources, such as job boards & social networking sites.

Screen and refer qualified applicants to hiring managers for interview

Manage the recruitment process and life cycle, including initial assessments, interviews, and offers.

Serve as subject matter expert for recruitment, selection, and applicant tracking.

Creatively use social media, job boards, internet sourcing, and other technical means to source candidates for open jobs.

Analyzing qualifications and fit of candidates within our organization.

Assure the candidates have completed the Morgan employment application; online assessment if required.
Facilitate managing maintenance operations within the region. Works with Maintenance Director, Facilities VP's, AVP's, Regional Facilities, Regionals, and site teams to develop initiatives for improving maintenance operations.
Develops Preventative Maintenance schedules and follow up inspections.

Attend or organize regional meetings to disseminate maintenance information from established agendas.

Assist Regional Facilities Managers with onboarding new Service Managers.

Assist Regional Facilities Managers with site operations during the absence of Service Managers.

Preforms on site safety inspections and trainings verifying Morgan Properties standards as indicated in our safety program.

Preforms preventative maintenance check and trainings to ensure that preventative maintenance programs are completed.

Assist Maintenance Director/Training in developing curriculum for Train the Trainer training, mechanical training, customer service and leadership training for service managers.

Organize training for sites from either in-house or Vendor sponsored programs.

Perform in person training.

Conduct surveys, data analysis on maintenance operations.

Provide site support with policies and procedures.

Provide site support with computer applications

Assist with development of existing employees to increase bench strength.

Assist with development of intern/apprenticeship programs.

Assist with acquisition on boarding maintenance operations when necessary.

Assist with due diligence inspections when necessary.
What we'll expect from you:
Bachelor's degree (B. A.) from four-year college or university or technical School; or five or more years related experience and/or training; or equivalent combination of education and experience.

Excellent customer service and interpersonal skills needed to partner with office staff to provide exceptional service.

Previous job experience: Property Maintenance, Contractors (plumbing, electrical, HVAC, general, painters, etc.), Construction workers, hotel management maintenance.

HVAC/EPA Certification

Valid drivers' license along with good driving record and auto insurance is required.
The "Benefits" of Employment:
Employee referral payment program

Educational Enhancement Program

Medical, Dental, and Vision benefits

Life/AD&D Insurance

Long and short term disability

Retirement Plan - 401(k) Plan

Discount on an apartment with any one of our properties

Free access to pool and fitness center
ID: 8220
External Company URL: http://www.morgan-properties.com/
Street: 3471 Sunnyside Drive