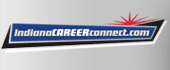 Job Information
Franciscan Health

Physician - Urgent Care

in

Michigan City

,

Indiana
Physician - Urgent Care
Express Care
Franciscan Physician Network
4111 Franklin Street Michigan City, IN 46360
Days; Evenings; Holidays; Weekends
Full-Time
Residency Required
WHO WE ARE LOOKING FOR
Franciscan Physician Network is seeking anexperiencedPhysician who is Board Certified/Board Eligible in Family Medicine, to join our team atFPN Express Care Michigan CityinMichigan City, Indiana. This position also requires outreach to Crown Point, as needed, located atFPN Express Care Crown Pointin Crown Point, IN.
WHAT WE NEED
Recent Urgent Care or Emergency Medicine experience ideal, but not required. Candidate will have ACLS/PALS/BLS, certifications or willing to become certified. Candidate who is comfortable with I&D/sutures, as well as seeing 4-5 patients per hour is preferred. Will see patients of all ages.
WHAT YOU CAN EXPECT
Hours: Monday – Friday 8:00 a.m. – 8:00 p.m., Saturday – Sunday 8:00 a.m. – 6:00 p.m.

Rotates 10/12- hour day shifts

No Call Expectation

Average outpatient volume: 3 – 4 patients per hour, depending on season

Common Diagnoses:

Abdominal pain

Flu

Musculoskeletal pain/injury

Upper repository infection

Urinary tract infection
WHO WE ARE
Franciscan Physician Network (FPN), a division of FRANCISCAN HEALTH, brings together the many primary care and specialty physician groups associated with Franciscan Health's hospitals and access points across Indiana and Illinois. FPN includes over 1,000 physicians and advanced practice providers.
With 12 hospitals, Franciscan Health is one of the largest Catholic health care systems in the Midwest. Of our 260+ locations, many are nationally recognized Centers of Health Care Excellence. Franciscan Health takes pride in providing compassionate, comprehensive care for our patients and the communities we serve.
WHAT WE OFFER
At Franciscan Physician Network we strive to create a flexible and realistic work-life balance for our providers. Full- and part-time opportunities are offered with benefits, which could include:
Competitive compensation, including income guarantee, with bonus incentives

Generous recruitment bonus program including relocation allowance; commencement and retention packages

Time off and continuing medical education (CME) support

Paid malpractice

Full benefits package, including health, life, dental, vision and legal insurance

Retirement options, including 403(b), 457(b), 401(a)

Short- and Long-Term Own Occupation Disability

Customized marketing support

Leadership development through board and committee opportunities
MORE INFORMATION
For more information, please contact Physician and Provider Services Team atpractice@franciscanalliance.orgor (844) 376-3627.
WHERE WE LIVE:
Nestled along the shores of Lake Michigan and theIndiana Dunes National Park,La PorteandPorter Countiesmerge the best of small-town friendliness with easy access toChicago– less than 60 miles away. Known for its miles of waterfront beaches and property, you can live in amenity rich communities where affordable living options abound. Stroll along thefresh-water beaches, harbors and lighthouses or immerse yourself in water sports.
The area boasts four beautiful seasons and year-round recreational activities such as camping, hiking and biking, award-wining breweries and wineries, a charming lake-side zoo, art festivals, casino and outlet shopping mall.
The regional economy is a diverse mix of agriculture, healthcare, manufacturing and tourism. The area is home to outstanding educational programs – including the state's first construction trade apprenticeship program and energy academy. Not to mention colleges and universities including Valparaiso University, Purdue University, Indiana University and the University of Norte Dame, all within an hours' drive.
WHAT WE'RE LOOKING FOR
1-3 Years Experience
License(s): Physician License
Certification(s): Physician License
Travel: Never or Rarely
EQUAL OPPORTUNITY EMPLOYER
It is the policy of Franciscan Alliance to provide equal employment to its employees and qualified applicants for employment as otherwise required by an applicable local, state or Federal law. Franciscan Alliance reserves a Right of Conscience objection in the event local, state or Federal ordinances that violate its values and the free exercise of its religious rights. Franciscan Alliance is committed to equal employment opportunity.
PHYSICIAN & ADVANCED PRACTICE PROVIDERS ​​​​
Michigan City, IN, US, 46360
Full-Time
Never or Rarely
employmentType: Full-Time
Days
Michigan City
IN
46360
4111 Franklin Street