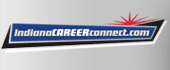 Job Information
Fiat Chrysler Automobile

Machine Repair

in

Kokomo

,

Indiana
Machine Repair
Job ID:S1222
Career Area:Manufacturing & Production
Job Category:Manufacturing-Skilled Trades
Location:Kokomo,IN
46902,US
Date Posted:October 21, 2020
Brand:FCA Group
Apply (http://www.candidatecare.com/srccsa/RTI.home?c=40&d=fcagroup.candidatecare.com&r=5000656638310&rb=SYMPHONYTALENT) Refer A Friend
Share this job
Share on Facebook

Share on Twitter

Share on Linkedin

Share by Mail
Job Overview
Qualifications
The Machine Repair Tradesman is responsible for diagnosing defects in operations, disassembling, repairing, replacing parts, and reassembling to operating condition all machines, machine tools and mechanical equipment. The Machine Repair Tradesman will perform all layout, machining and mechanical operations associated with tearing down, rebuilding and reconditioning machines and mechanical equipment, and other specialized mechanical repair work. In addition, the Machine Repair Tradesman is responsible for relining spindles and shafts, scraping and fitting bearings, repairing and adjusting clutches, repairing valves, solenoids and cylinders, fitting precision parts, cutting and matching gears, changing feed and speed control gears, setting automatic timing devices, aligning and balancing work and ensuring that the completed work is properly functioning and in a safe operating condition. Candidate must be able to perform incidental tasks as required to complete the larger task.
Basic Qualifications:
High school diploma or equivalent (GED)

Ability, with or without reasonable accommodation, to work any shift and work overtime, including daily, weekends and holidays as required

Basic knowledge of mathematics, algebra and physics

A minimum of 4 years of combined experience and training similar to that required in a bona fide apprenticeship program as an Machine Repair; or a U.S. Department of Labor Completion of Apprenticeship Certificate as an Machine Repair; or eight (8) years of documented Machine Repair experience; or five (5) years of documented Machine Repair experience and three (3) years in a related trade.

Experience as a Machine Repair Tradesman in a manufacturing environment

Ability to work from layout plans, blueprints, drawings or other specifications to determine work procedures

Ability to clean, lubricate, or adjust parts, equipment, or machinery

Ability to disassemble machinery or equipment to remove parts and make repairs

Ability and knowledge to repair or replace broken or malfunctioning components of machinery or equipment

Ability to repair or maintain the operating condition of industrial production or processing machinery or equipment

Ability to examine parts for defects, such as breakage or excessive wear

Ability to reassemble equipment after completion of inspections, testing, or repairs

Ability to observe and test the operation of machinery or equipment to diagnose malfunctions, using voltmeters or other testing devices

Ability to operate newly repaired machinery or equipment to verify the adequacy of repairs

Ability to analyze test results, machine error messages, or information obtained from operators to diagnose equipment problems

Knowledge of Microsoft Office
Preferred Qualifications:
Ability to provide mechanical support to manufacturing operations to locate and diagnose trouble in mechanical systems or equipment

Ability to complete required preventive maintenance at defined intervals on all mechanical equipment

Ability to perform tasks historically assigned to other mechanical classifications (i.e., Pipefitter, Millwright)

Perform other duties as required to meet the needs of the department and company

Strong computer skills

Experience with computerized maintenance management systems

Knowledge of G-Suite
Relocation is not provided for this position.
Our benefits reflects the FCA commitment to helping you reach your personal and professional goals. In addition to an environment that promotes career development, we offer benefits for a healthy lifestyle and a rewarding future, designed to take care of you and your family, in various stages of life.
As a global company, our employee packages will vary by country, customary norms and the legal entity into which you are hired.