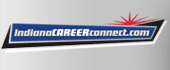 Allegion

Tool and Die Technician - Summer Apprenticeship

in

Indianapolis

,

Indiana
Tool and Die Technician - Summer Apprenticeship
Allegion
2720 Tobey Drive Indianapolis, IN
www.Allegion.com
Job Description
Job Title: Tool and Die Maker Summer Internship
Shift 1st
Process: Tool Room
Reports To: Process Owner
FLSA Status: Hourly Summer Internship
WI Responsibility: Training Coordinator
SUMMARY
Fabricate parts to print using tool room machinery. Complete inspection process on parts.
ESSENTIAL DUTIES AND RESPONSIBILITIES .
Operate mills, lathes, grinders, wire EDM, CNC Mills

Build and repair fixtures, dies and jigs as needed

Program and operate CNC equipment.

Trouble shoot and repair fixtures and tooling as needed

Reading of blueprints and GD&T

Fabricate fixtures and work holding tools as needed.

Use precision tools such as: micrometer, calipers, indicators and set ups on surface plates.

Past experience with Forming and progressive dies a plus

Past experience trouble shooting complex tooling a plus
SUPERVISORY RESPONSIBILITIES: This job has no supervisory responsibilities.
LANGUAGE SKILLS: Ability to read and interpret documents such as safety rules, operating and maintenance instructions, and procedure manuals. Ability to write routine reports and correspondence. Ability to speak effectively before groups of customers or employees of organization.
MATHEMATICAL SKILLS: Ability to work with mathematical concepts such as probability and statistical inference, and fundamentals of plane and solid geometry and trigonometry. Ability to apply concepts such as fractions, percentages, ratios, and proportions to practical situations.
REASONING ABILITY: Ability to solve practical problems and deal with a variety of concrete variables in situations where only limited standardization exists. Ability to interpret a variety of instructions furnished in written, oral, diagram, or schedule form.
PHYSICAL DEMANDS: While performing the duties of this job, the employee is frequently required to stand; sit; use hands to finger, handle, or feel; reach with hands and arms; and talk or hear. The employee is occasionally required to walk; climb or balance; stoop, kneel, crouch, or crawl; and taste or smell. The employee must frequently lift and/or move up to 10 pounds and occasionally lift and/or move up to 50 pounds. Specific vision abilities required by this job include close vision, distance vision, and ability to adjust focus.
While performing the duties of this job, the employee is frequently exposed to moving mechanical parts. The employee is occasionally exposed to wet and/or humid conditions, fumes or airborne particles, and vibration. The noise level in the work environment is usually loud.
ADDITIONAL INFORMATION:
Must have own hand tools.

Willingness to participate in work-related internal and external training programs.

Must be able to work well independently or as a team member.

Excellent written and verbal communication skills. Ability to proactively interact with internal customers.

Ability to establish priorities and effectively manage time to complete duties within specified timeframes.

Ability to apply problem solving techniques.

Organized with strong sense of urgency.

Prefer experience with CAD and CNC programming.

Prefer ASS. Degree in Tool and Die or related field
EDUCATION and/or EXPERIENCE: Below are the minimum requirements for this position.
Successful completion of core machining classes

5 years' experience in tool making or tool and die

Prefer associates degree
Allegion is a diverse and inclusive environment. We are an equal opportunity employer and we are dedicated to hiring qualified protected veterans and individuals with disabilities. If for any reason you cannot apply through the career site, please click here at mailto:SpecialAssistance_TalentAcquisition@Allegion.com for special accommodation.
All qualified candidates will receive consideration for employment without regard to race, color, religion, sex, sexual orientation, gender identity, national origin, disability status, protected veteran status, or any other characteristic protected by law.
© Allegion plc, 2014 | Block D, Iveagh Court, Harcourt Road, Dublin 2, Co. Dublin, Ireland
REGISTERED IN IRELAND WITH LIMITED LIABILITY REGISTERED NUMBER 527370
Allegion is an equal opportunity and affirmative action employer. Privacy Policy at http://www.allegion.com/corp/en/home/privacy-statement.html
We are Allegion.
A team of experts.
United under a common desire;
Protect today innovate for tomorrow.
And never settle for the status quo.
We believe in anticipating opportunities
by sharpening our skills
and finding new answers
through collaboration.
We believe in a safer, more secure world.
We believe in providing peace of mind.
We believe in being true to ourselves and to those
who trust-in our protection.
We are many. We are one.
We are Allegion.
Allegion