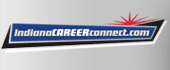 Schneider National, Inc.

Driver - Regional Intermodal Truck Driver - Class A CDL

in

Indianapolis

,

Indiana
Chicago Regional Intermodal truck drivers at Schneider earn up to $75,000 per year* and enjoy weekly time at home. This Regional CDL driving position features 100% no-touch freight, and you'll haul Intermodal containers within IA, IL, IN, KY, OH, PA and WI. Staying that close to home and starting and ending your week at the rail yard means maximum home time.
Eligible CDL Truck Driver Applicants: Experienced Class A CDL Holders Chicago Intermodal Truck Driver Pay
Up to $75,000 per year* $5,000 sign-on bonus for experienced drivers Performance pay up to $0.06 per mile more, paid out weekly - 95% of fleet receives bonus *Based on CDL driver experience Regional Intermodal Truck Driver Benefits
Medical, dental and vision insurance, plus flexible spending options 401(k) savings plan with company match Paid orientation and time off Up to $7,000 tuition reimbursement (paid at $200/month) for qualified drivers Paid 3-day refresher course option for drivers restarting a driving career Credit for Military Experience and Military Apprenticeship programs, plus more military benefits Many more — see full list of benefitsChicago Intermodal Truck Driver Qualifications
Valid Class A Commercial Driver's License (CDL) Live within 100 miles of Indianapolis, IN Minimum 3 months of Class A driving experience Hazmat endorsements required within 90 days of hire Tanker endorsements required within 90 days of hire
More Reasons to Pick Schneider Intermodal based out of Chicago
Mobile apps to easily locate equipment, increase productivity and expedite access to company and rail facilities Variety of work schedules available Mobile communications platform — the latest in-truck technology with electronic logging, GPS navigation, web browsing and more Onsite fueling provided at Chicago terminal so you don't have to spend time fueling the truck Over 200 shippers and receivers within the Chicagoland area Learn more about Schneider's Intermodal division
Why Schneider? Since 1935, Schneider has had over 5,000 drivers who've driven over one million consecutive miles safely. Experienced drivers continue to call Schneider home because they know firsthand that Schneider treats drivers right. Experience it for yourself.
"With Schneider, I'm family. I wouldn't trade this for anything." Timothy, 20 years of consecutive safe driving with Schneider Join one of the top trucking companies in Indiana. Call 800-447-7433 for more information about becoming a Chicago Intermodal driver with Schneider!
Schneider uses E-Verify to confirm the employment eligibility of all newly hired associates. To learn more about E-Verify, including your rights and responsibilities, please visit www.dhs.gov/E-Verify.Job Company DriverSchedule Full-timeSign On Bonus 5000
PI108268360