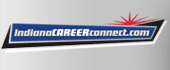 Job Information
Premier Power Maintenance

Construction Technician

in

Indianapolis

,

Indiana
Company Overview: Like our name states, Premier Power Maintenance is the "premier" organization in the market to provide exceptional service and value to our customers in six primary areas: Third-party electrical testing (Acceptance & Maintenance), Commissioning, Electrical Engineering, Safety Training, Specialty Installation, and Repair. Our goal is to assist our customers in achieving a safe and reliable power system. People are our biggest asset. We pride ourselves on having some of the most highly skilled and qualified field and engineering personnel in the industry, and our safety record is second to none. We have a commitment to keeping all team members safe by adhering to intense safety programs and having industry and location/equipment specific training as well. Our customers know, that they can call Premier Power Maintenance day or night, and we'll respond with safe, reliable solutions that provide outstanding value with attention to detail at every level. Customer service and integrity at all levels is what Premier Power Maintenance has built its reputation on, and that commitment will not waiver.
Job Title: Electrical Construction Technician
Reports To: Field Service Supervisor
Job Summary: Execute mechanical and electrical tasks on substation equipment utilized in power transmission, distribution, and generation. Assemble, troubleshoot, repair, replace and clean all components in an electrical substation while maintaining compliance with national, state, and local electrical codes along with all Premier Power policies and procedures.
Essential Job Responsibilities:
Read and interpret manuals, schematics, and wiring diagrams to install electrical apparatus according to manufacturer's specifications

Must have knowledge and be able to perform a majority of the following substation construction tasks:

Power cable installation- duct banks, trend ways, conduit, cable pulling, excavations, splicing, terminations, grounding, and trenching

Circuit breaker installation- conductor fabrication, control wiring, gas filling, and grounding

Protective relay panel installation- point to point wire designations, wire labeling, wire terminations, and cable tray assembly

Substation installation- aluminum buss welding, conductor assembly, ground grid installation, and steel erection

Transformer assembly- bushing, radiator, conservator, oil, and arrestor installation. Transformer oil processing and vacuum filling

Must have a good working knowledge of bucket trucks, line trucks, digger trucks, excavators, trenchers, cranes, hydraulic crimpers, conduit benders, cable prep tools, cable pullers, and welders

Participate in preventative maintenance outages at clients' facilities

Participates in weekly safety meetings and trainings

Must be willing to take calls and give technical advice outside of the normal workday

The above list of duties is not to be construed as an exhaustive list, other duties logically associated with the position may be assigned.
Knowledge and Skills:
Follow OSHA compliance standards, federal, state, and local safety laws and DOT rules and regulations

Use industry related hand tools and power tools

Ability to operate power distribution components, specialized testing tools and diagnostic equipment

Demonstrate the highest level of professionalism and courtesy when interacting with team members, customers, and vendors.

Must be willing to take calls and give technical advice outside of the normal workday

Ability to diagnose mechanical and electrical problems as they arise

Must have intermediate level computer skills including Microsoft Office Suite

Ability to work independently while utilizing excellent judgement

Must have excellent attention to detail
Work Environment:
Work in close, but safe, proximity to live electrical substations

Able to work flexible hours including overtime, nights, weekends, and some holidays

Able to work overnight, multi-day and out-of-town projects

Ability to be out in the elements for long periods of time

Must be willing to rotate emergency on-call duty and respond to customer emergencies

Willing to relocate to within 60 miles of a Premier Power Maintenance office

Must be able to lift and maneuver at least 50 pounds

Ability to push, pull, lift, stoop, climb, shovel; work at elevated positions

Must be willing and capable of working with your hands and working in the field
Education and Work Experience:
Requires a High School Diploma or GED, Military experience is preferred but not required

Requires a minimum of 3 years' experience in electrical substation construction

Completed Substation or Lineman Apprenticeship program is a plus, but not required

Ability to follow industry standard and company safety protocols

Ability to read prints, diagrams, manuals, and schematics
Other Requirements:
Must be able to pass a pre-employment criminal background, education verification, motor vehicle report, physical abilities test and an approved hair and urine drug screen

Must have a valid driver's license and must have or be willing to obtain an endorsement to operate a combined vehicle weight up to 26k lbs. CDL license preferred

Must be willing to obtain a company paid TWIC card, OSHA 10 hour, MSHA, NFPA 70-E, and CPR training
Benefits: Premier Power Maintenance firmly believes that each team member is part of our family. Therefore, Premier Power Maintenance offers an exceptional benefits package, including:
100% of premiums paid by employer for team member short-term disability, long-term disability, and life insurance.

100% of medical, dental, and vision insurance premiums for the team member and 50% of the premiums for dependent coverage.

Generous paid time off policy and 8 paid holidays per year.

Discretionary performance bonuses.

401k matching and discretionary profit-sharing plan.
To learn more about Premier Power Maintenance, please visit our website at www.premierpowermaintenance.com.
Premier Power Maintenance is an EEO/AA employer who values and embraces workplace diversity. All qualified applicants are encouraged to apply regardless of race, age, gender, sexual orientation, nationality, disability and/or veteran status.
In compliance with federal law, all persons hired will be required to verify identity and eligibility to work in the United States and to complete the required employment eligibility verification form upon hire.