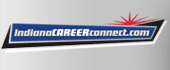 Job Information
Mallinckrodt Pharmaceuticals

Access and Reimbursement Manager, Indiana

in

Indianapolis

,

Indiana
Job Title
Access and Reimbursement Manager, Indiana
Requisition
JR000011099 Access and Reimbursement Manager, Indiana (Open)
Location
ARD Field Office - USA405
Additional Locations
Indianapolis, IN
Job Description
ARM Role Description
The primary responsibility of the ARM is to help create and maintain treatment access for patients through the duration of the course of therapy. While the sales specialist drives new business demand, the ARM leads the "pull-through" process on open cases by taking compliant actions that improve access and expedite a patient's start to treatment. The ARM facilitates this process by working directly with prescribing offices, contracted Specialty Pharmacies, the Patient Service Center, and sales colleagues.
In addition to leading case "pull-through", the ARM also identifies payer trends, alerts business partners, and takes initiative around developing, coordinating and executing tactical plans in order to create and maintain treatment access for patients. Due to the ARM's leadership and access expertise, this individual is viewed by colleagues and customers as a valuable resource that plays a critical role in their success.
The ARM consistently demonstrates uncompromised ethics and integrity while helping others understand legal and regulatory parameters related to anti-kickback statutes, fraud and abuse, off-label promotion, and OIG guidance related to patient assistance programs.
The ideal candidate enjoys working in a fast-paced environment and has the ability to prioritize business needs, solve complex problems, develop strong customer relationships, and motivate others to take appropriate action to move cases forward. The ARM needs to quickly and successfully adapt to evolving and changing business needs.
Preferred Experience and Qualifications:
Minimum of 5 years' experience working with specialty pharmaceutical products, or minimum of 2 years' access-related position outside of pharma

Strong understanding of insurance and benefit design with both commercial and government payers

Background in Access & Reimbursement, Payer account management, Specialty Pharmacy distribution, Patient Services, Case Management

Successful navigation of complex authorization processes for specialty medications

Working with a Patient Service Center/Hub in order to design case-specific strategies based on payer mix, benefit design, and authorization requirements.

Coordinating case pull-through with the Patient Service Center, Case Managers, Sales, and Specialty Pharmacies

Field responsibilities that include supporting and educating HCP offices on best practices that streamline the authorization process and expedite treatment access for patients

Communicating with SPs to improve processing time and help facilitate shipment scheduling

Demonstrated analytical, problem solving, and relationship-building skills

Excellent communication, organizational and leadership skills

Customer interaction and field travel up to 60% - overnights dependent on geography
Education:
Bachelor's or higher degree required
#LI-CL1
Mallinckrodt is a global specialty pharmaceutical business that develops, manufactures, markets and distributes specialty pharmaceutical products. Areas of focus include therapeutic drugs for autoimmune and rare disease specialty areas like neurology, rheumatology, nephrology, ophthalmology and pulmonology; immunotherapy and neonatal respiratory critical care therapies; and analgesics and central nervous system drugs. The company's core strengths include the acquisition and management of highly regulated raw materials; deep regulatory expertise; and specialized chemistry, formulation and manufacturing capabilities. The company's Specialty Brands segment includes branded medicines; its Specialty Generics segment includes specialty generic drugs, active pharmaceutical ingredients and external manufacturing.
To learn more about Mallinckrodt, visit www.mallinckrodt.com.
Mallinckrodt Pharmaceuticals ("the Company") maintains a continuing policy of non-discrimination in employment. The Company is an equal opportunity employer and complies with all applicable laws prohibiting discrimination based upon age, ancestry, color, religious creed (including religious dress and grooming practices), disability (mental and physical), marital status, medical condition, genetic information, military and veteran status, national origin (including language use restrictions), political activities or affiliation, race, sex (including pregnancy, child birth, breastfeeding and medical conditions related to pregnancy, child birth or breastfeeding), gender, gender identity and gender expression, sexual orientation, as well as any other category protected by law. Furthermore, it is our policy to provide equal opportunity to individuals with disabilities and protected veterans in all phases of the employment process and in compliance with applicable federal, state, and local laws and regulations on every location in which the company has facilities. This policy of non-discrimination shall include, but not be limited to, the following employment decisions and practices: recruiting, hiring; promotions; demotions or transfers; layoffs; recalls; terminations; rates of pay or other forms of compensation; selection for training, including apprenticeship; and recruitment or recruitment advertising.
Mallinckrodt Pharmaceuticals is required to report certain payments or transfers of value (such as expense reimbursement, meals, transportation) made to U.S.-licensed healthcare professionals in compliance with the federal Physician Payment Sunshine Act (i.e. Open Payments) and certain state laws.