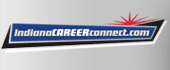 Job Information
M. C. Dean, Inc.

Electronics Technician 3 (M) - Hammond, IN

in

Hammond

,

Indiana
Electronics Technician 3 (M) - Hammond, IN
Location:Hammond, IN
Req. Number:5067
Description
M.C. Dean isBuilding Intelligence™.We design, build, operate, and maintain cyber-physical solutions for the nation's most recognizable mission-critical facilities, secure environments, complex infrastructure, and global enterprises.
Our success relies on great people delivering innovative projects and solutions for Fortune 100 companies and the most recognized agencies in government, defense, and security.
Join our more than 3,600 employees worldwide who engineer and deploy automated, secure and resilient power and technology systems; and deliver the management platforms essential for long-term system sustainability. Together we are creating the integrated systems and technologies that shape the built and cyber-physical world.
We offer an excellent benefits package including:
A competitive salary

Medical, dental, vision, life and disability insurance

Paid-time off

Tuition reimbursement

401k Retirement Plan

Military Reserve pay offset

Paid maternity leave
The Electronics Technician III will demonstrate the following capabilities:
Install and maintain electronic security systems

Participate in review of design documentation and system for installation and maintenance activities

Execute installation and maintenance activities within planned durations

Complete high quality device and component installation activities and maintenance activities

Participate in configuration of servers, workstations, panels and other programmable components under supervision

Execute testing to verify high quality installations

Execute testing to identify and correct system problems at component and system levels as part of system sustainment activities

Install system raceway

Install system cabling

Terminate and test system cabling and all components

Install equipment racks, enclosures, panels and all mounting hardware components

Meet all attendance requirements and working hours of the assignment

Communicate effectively with supervisors

Incorporate, follow and reinforce all required safety practices at all times

Complete detailed and accurate as-built, testing, and quality control documentation

Participate in logistics planning for personnel and equipment

Perform as a reliable contact for field operations with the customer representatives​
Responsibilities may include:
Applying and analyzing complete M.C. Dean drawing packages.

Documenting necessary redlines to drawings in the field.

Assisting engineers with drawing set updates per redlines.

Utilizing project schedules to develop and update Four Week Look Ahead forecasts.

Completing SES project documentation per M.C. Dean standards including, but not limited to Change Orders, Requests for Information (RFIs), Detailed Daily Reports, Takeoff Sheets and Daily Time.

Leading teams on small moderately complex installation projects.

Conducting and documenting daily tool box talks.

Installing all head end equipment at both the local and global level per design packages.

Programming head end equipment for Access Control, Intrusion Detection and CCTV systems.

Troubleshooting and isolating both systems and/or hardware at both a local and global level.

Troubleshooting and resolving head end programming issues.

Developing quality control punch lists (i.e. Daily Lists, Performance Verification Testing and Final Acceptance)

Assigning support and trouble tickets in IMMS and ensuring issues are resolved.

Managing small groups of more junior Technicians and/ or Apprentices as needed.

This position may require extensive travel
Specific position requirements are as follows:
Requires a HS diploma or GED

Requires a Valid driver's license

8 years of electronics installation and/or maintenance activities on multiple systems and with multiple customer programs

Vendor certifications in multiple IDS, ACS, and CCTV systems
Formal Electronics Training as follows:
Military Electronics Training (minimum 720 classroom hours) or

Graduation from an accredited Electronics Technician program or

Graduation from an Electrical Apprenticeship program or

An additional three (3) years of electronics installation and/or maintenance activities

This position may require ongoing or intermittent use of a company vehicle. Selected candidates must possess an acceptable driving record in accordance to our policy.

Applicants selected will be subject to a government security investigation and may meet eligibility requirements, including U.S. Citizenship, for access to classified information
Specific desired experience, skills and certifications are as follows:
Software House CCURE, Verint, MDI, AMAG Symmetry, Bosch BVMS, Bosch IDS, Hirsch, Intercom Systems Airphone, FFT, Honeywell Video & Vindicator, and Proximex certifications and experience in installation of said systems.

Lenel OnGuard Enterprise Security System certification (1000 and 2000)

Vendor certifications in multiple IDS, ACS, and CCTV systems
Abilities
Lifts at least 100 pounds at one time and 60 pounds for an extended period of time.

Relocates a 12 foot stepladder without assistance.

Works at various heights up to 60 feet and can climb and maintain balance on scaffolds, aerial lifts, catwalks and all types of ladders.

Walks, climbs, lifts, squats, crawls, kneels, pushes, pulls and reaches overhead on a routine and repetitive basis.

Possess good vision (may be corrected vision), the ability to see in color, and the ability to hear and communicate in English.

May use a standard ladder without exceeding the weight limit while carrying tools.

Tell when something is wrong or is likely to go wrong. It does not involve solving the problem, only recognizing there is a problem.

Apply general rules to specific problems to produce answers that make sense.

Combine pieces of information to form general rules or conclusions (including finding a relationship among seemingly unrelated events).

See details at close range (within a few feet of the observer).

Listen to and understand information and ideas presented through spoken words and sentences.
EOE Minorities/Females/Protected Veterans/DisabledVEVRAA Contractor
M. C. Dean, Inc.