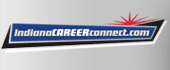 Schneider National, Inc.

Driver - Dedicated Truck Driver - Dollar General - Class A CDL

in

Gary

,

Indiana
This Dedicated truck driver position on the Dollar General account features earnings up to $0.45 per mile*, weekly time at home and a predictable work schedule. Truckers will drive lift gate trailers and unload product from rolltainers to multiple stops in IA, IL, IN, MN, ND, SD and WI. It's all about consistency when you join Schneider's Dedicated division. By pulling freight for one customer, you'll enjoy consistent freight, miles and paychecks. Start your trucking career!
Watch this video on what you can expect when you apply to drive on a Dollar Dedicated account.
Eligible CDL Truck Driver Applicants: All Class A CDL holders
Illinois and Indiana Dedicated Truck Driver Pay
Up to $70,000 per year* $10,000 sign-on bonus for experienced drivers $7,500 sign-on bonus for inexperienced drivers Up to $0.03 per mile performance bonus Mileage, stop-off and unloading pay *Based on CDL driver experience, performance and location
Dedicated Truck Driver Benefits
Medical, dental and vision insurance, plus flexible spending options 401(k) savings plan with company match Paid orientation and time off Up to $7,000 tuition reimbursement (paid at $200/month) for qualified drivers Paid 3-day refresher course option for drivers restarting a driving career Credit for Military Experience and Military Apprenticeship programs, plus more military benefits Many more — see full list of benefitsIllinois and Indiana Dedicated Truck Driver Qualifications
Valid Class A Commercial Driver's License (CDL) Live within Northern or Central Illinois or live within 30 miles of Gary, IN More Reasons to Choose Dedicated Driving at Schneider
Consistency hauling for one customer – consistent miles, freight and paychecks Reliable and frequent home time you and your family can count on Pay packages designed to balance all facets of the exact job you do Regular routes and customer relationships make your day-to-day life easier Learn more about Dedicated driving Why Schneider? Schneider means what it says, and we have since 1935. We're a proven industry leader offering a huge variety of driving opportunities to help you become the best driver you can be — and living out our core values every step of the way: Safety, Integrity, Respect and Excellence.
"After working for several little companies, I've been with Schneider for 17 years because Schneider means what it says." John, Schneider driver Join one of the top trucking companies in Illinois and Indiana. Call 800-447-7433 for more information about becoming a Dedicated truck driver with Schneider!
Schneider uses E-Verify to confirm the employment eligibility of all newly hired associates. To learn more about E-Verify, including your rights and responsibilities, please visit www.dhs.gov/E-Verify.Job Company DriverSchedule Full-timeSign On Bonus 10000
PI108377093