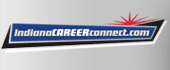 Job Information
Hard Rock International

COOK II - PASTRY

in

Gary

,

Indiana
The incumbent in this position is responsible for properly preparing any and all foods listed on the respective menus that are to be grilled, fried, broiled, baked, boiled, braised, poached in an assigned kitchen outlet, or prepared in the pantry.
ESSENTIAL FUNCTIONS:
(These functions are intended as a general illustration of the work performed in this job classification and are not all inclusive for this position)
Creates an atmosphere that induces guests to make Hard Rock Casino Northern Indiana their choice for gaming entertainment; responsible for actively building and retaining guest relations and acts as a mentor to team members in order to provide superior guest service.

Prepares foods that are to be grilled, fried, broiled, baked, boiled, braised, poached or prepared in the pantry; ensures that all plates or pans served are aesthetically appealing and cooked to the specifications of the customer and the chef.

Recognizes a variety of sauces and properly places them on all entrees featured on daily menus.

Keeps workstation neat and clean.

Assists co-workers to ensure efficient operation of the kitchen.

On occasion may perform duties for special events/ parties.

Ensures cleanliness of working area; reports all equipment for safety failures, hazardous areas and accidents.

Ensures the proper storing of any foods, including those from a previous function.

Ensures that items are fully stocked, and equipment is in good working condition.

Ensures the proper closing down of workstations.

Assists with other duties at special events or parties and assisting where necessary to include but not limited to carving, cooking, set up and or teardown stations or work areas or other duties as assigned.

Attend and participate in meetings, completing follow-up as assigned.

Season food according to recipes or company needs.

Assist other cooks during the food assembly process.

Clean up before shift ends.

Clean food preparation areas as determined by company policy.

Perform work regularly and predictably.

Responsible for cleaning and sanitizing work and public spaces.

Other duties as assigned.
NON-ESSENTIAL FUNCTIONS:
Attend seminars when needed.
EDUCATION AND /OR EXPERIENCE REQUIREMENTS:
(Related education and experience may be interchangeable on a year for year basis)
This knowledge and these abilities are typically acquired through a High School Diploma or Equivalent. A culinary apprenticeship, an Associate's Degree from a culinary institution or an equivalent with some industry experience is preferred.
ADDITIONAL REQUIREMENTS: (Licenses, Certifications, Testing, etc):
Must obtain and maintain all licenses / certifications per Federal, State, and Indiana Gaming Commission.

Must successfully pass background check.

Must successfully pass drug screening.

Must be at least twenty-one (21) years of age.

Must be able to work holidays and weekends, as well as flexible shifts.
KNOWLEDGE OF:
Basic food preparation knowledge and line work experience.

Kitchen equipment.

International cuisines.
ABILITY TO:
Be flexible to work varying shifts and time schedules as needed.

Communicate effectively with all levels of employees and guests.

Use all equipment associated with the position, including, but not limited to, choppers, slicers, mixers and grinders.
Requisition Number: 2021-16678
Street: 5400 West 29th Avenue