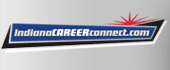 Job Information
Berry Global

FABRICATOR - EVCL (Kansas Rd.)

in

EVANSVILLE

,

Indiana
Overview
Berry Global Berry Global, headquartered in Evansville, Indiana, is committed to its mission of 'Always Advancing to Protect What's Important.' With $13 billion in revenue for fiscal year 2019 on a combined pro forma basis from operations, Berry is a leading global supplier of a broad range of innovative nonwoven, flexible, and rigid products used every day within consumer and industrial end markets. Berry operates over 290 manufacturing facilities worldwide, on six continents, and employs over 48,000 individuals.
At Berry, we pursue excellence in all that we do and are always advancing to improve the way we work along with the products and services we provide. Our culture fosters trust and partnerships through appreciation, acknowledgement, and inclusion. At Berry, we are continuously improving to support our mission and exemplify our values of partnerships, excellence, growth, and safety. To learn more about Berry, visit berryglobal.com
BENEFITS
Berry offers three Anthem medical insurance plans, plus a new innovative Bind plan. Full medical, dental and vision insurance are provided with this position. If elected, insurance coverage begins the first day of the month following 30 days of employment. Employees enrolled in a Berry medical insurance plan are eligible to use any of the three Deaconess at Work clinics. The health clinics provide primary care services, generic prescription medications, physicals, health screenings, and labs; all at little to NO COST to the employee or covered family member. Click learn more about the employee benefits with Berry Global!
Eligible employees may enroll in the Berry group life insurance and long term disability plans. Berry also offers a variety of voluntary insurance products, including pet insurance! Berry offers a free Employee Assistance Program (EAP). It is a confidential, voluntary service that provides professional counseling and referral services designed to help employees and their family members with personal, job or family-related matters.
Hiring Incentive of $600.00 Free near-site clinic with certain Berry Medical Plans Referral Bonus $600.00
This is a day shift, Monday through Friday position.
Responsibilities
RESPONSIBILITIES
Constant vigiliance and participating in Food Safety practices

Prevent nonconforming product from being shipped to customers

Identify and record problems relating to product, process, and quality system

Observe all Safety precautions, Food Safety requirements and Plant rules to prevent injury to self or others and to prevent loss of material or damage to equipment

Follow and wear all required Personal Protective Equipment (PPE)

Maintain good housekeeping and 5S

Build replacement guards, brackets, chutes, etc. as needed

Operate and maintain all shop equipment safely and efficiently

Maintain an inventory of tooling and materials needed to supply parts to be made by the Fabrication shop

Perform routine and preventative maintenance on shop equipment

Study specifications such as blueprints, sketches, models, or descriptions, and visualize product to determine materisl required, and machine to be used to fabricate parts

Examine standard or previously used part transfer and/or part containment systems to determine improvements in design or build method

Be able to create fabricated parts that fit the prcoess need without any guidance and make those in a safe and efficient manner

Design part contact points to prevent damaged closures or contamination
Qualifications
AUTHORITIES
initiate action to prevent occurrences of any non-conformity of product or quality systems

intiiate, recommend, or provide solutions through designated channels

Suggest actions for continual improvement to products, processes, or systems and verify the implementation of solutions
QUALIFICATIONS
Capable of physical mobility including sitting, bending, twisting, standing, and lifting

Capable of lifting up to 50 lbs.

Capable of maintaining an attendance record within company guidelines and working required overtime

High school diploma or GED equivalency

Read, write and speak English

Past experience / proven ability within the specificed disciplines

Successful completion of 2-4 year apprenticeship program, or equivalent experience

Possess complete set of precision tools

Possess functional knowledge of trigonometry, metallurgy, shop theory, and blueprint reading

Possess basic drawing skills, both traditional and CAD

Must be able eto correctly weld using MIG, TIG, and stick

Must be able to correctly and safely use all shop equipment

Capable of basic computer use, Excel, Word, and CAD software
We are an Equal Opportunity Employer and do not discriminate against any employee or applicant for employment because of race, color, sex, age, national origin, religion, sexual orientation, gender identity, status as a veteran, and basis of disability or any other federal, state or local protected class.
Location US-IN-EVANSVILLE
Job ID 2020-8442
Position Type Regular Full-Time
Category Manufacturing
Berry Global