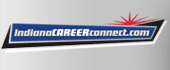 Job Information
UnitedHealth Group

RN Clinical Training Manager

in

Carmel

,

Indiana
* Telecommute with restrictions: Candidates must be located in the Central or Southern Indiana markets. *
Opportunities with American Health Network, OptumCare partner . When you join American Health Network (AHN), you become part of a team that strives to identify and retain the top healthcare professionals in the markets it serves. At American Health Network, we want to be the best health care organization we can be. Our mission is to improve the health of our patients. We're a physician-led organization, operating over 70 medical offices in Indiana and Ohio, with over 300 providers and 1200 employees. We're also an OptumCare partner, part of the UnitedHealth Group family of businesses, and backed by the resources of a global health care organization working to help people live healthier lives and help make the health system work better for everyone. That's an important differentiator as more people need our help simplifying the complexities of the American health care system. At the same time, the culture of AHN supports work-life flexibility for providers and places a high value on their physical, emotional, financial and other aspects of well-being.
The Clinical Training Manager (RN) is responsible for ensuring clinical competency enterprise wide through the successful management of the Clinical Trainer Analyst team, as well as providing oversight and approval for the training, documents, and support utilized to deliver clinical training. Provides leadership and/or expertise for other clinical initiatives in the Human Capital Development department.
The position will be telecommute, however candidates must be located within the central or southern Indiana markets since travel will be required to American Health Network's practices in these markets.
ESSENTIAL FUNCTIONS AND RESPONSIBILITIES
To perform this job successfully, an individual must be able to perform each essential duty satisfactorily. Reasonable accommodations may be made to enable individuals with disabilities to perform the essential functions.
Ensures staff successfully implements enterprise-wide Clinical Training, including all related components (trainings, documentation, follow-up and remedial training, additional support, etc) in the practices.

Manages and leads the Clinical Trainer Analyst Team. Solicits and receives feedback about team member trainings and uses to effectively coach as needed. Additionally, acts as a subject matter expert (SME) for team.

Ensures company-wide clinical compliance through management and leadership of team, ensuring proper delivery of standardized training and documentation with regard to policies, workflow, and skills required for clinicians to function in their roles.

Creates, maintains, and authorizes and ensures accurate implementation of clinical training materials and documentation.

Responsible for the creation and implementation of CMA Apprenticeship program, including curriculum development.

Provides on-going training as needed, such as compliance and regulatory training, new hire orientation and clinical skills training, professional growth and development, compliance and regulatory training, including training associated with a new office (either existing practice move or new practice).

Provides effective training to the audience, either in person on site or virtually, if appropriate.

Provides training on all areas of clinical operations including policy and procedures, systems, culture, practice operations, professionalism and other areas of daily operation.

Provides train the trainer sessions for peers to expand training team expertise.

Evaluates effectiveness of training with the audience through electronic or paper testing, oral questions, evaluating hands-on demonstration, and/or other methods as applicable.

Provides coaching support, or training remediation as needed to ensure compliance and consistency.

Assists management with problem solving training, such as common mistakes, system errors, etc.

Maintains accurate metrics as required, including timely and thorough completion of all necessary program assignments, progress reports, and other required documentation.

Works with others or alone to review new material, test for functionality, and provides recommendations.

Assists with updating and creating new and ongoing training content as assigned including presentations, job aids, instructor guides, activities and assessments.

Makes and executes independent judgement and decisions to adapt training to the learner's needs as required.

Serves on cross-functional and other teams in and outside of the organization as requested.

Attends meetings and participates on committees as requested.

Reviews current literature and attends training sessions and seminars to keep informed of new developments in the field.

Participates and contributes to other various operational training.

Acts as a change agent providing the support mechanism to implement changes as a part of a new initiative or as part of solving a problem.
MANAGEMENT FUNCTIONS
Aligns people and projects to achieve initiatives.

Works with direct reports to develop goals and objectives.

Works with direct reports to establish performance standards for work assignments, monitors work status and progress including goals and objectives.

Values cultural diversity and other individual differences in the workforce, ensuring that the organization builds on these differences.

Ensures employees are treated in a fair and equitable manner.

Complies with all EEO obligations and responsibilities.

Develops staff through coaching, mentoring, rewarding, training, and guiding.

Empowers employees and recognizes and rewards their contributions.

Surrounds self with highly capable people.

Manages employee issues and resolves grievances.

Interviews, hires, and orients direct reports utilizing all support tools provided by organization.

Completes performance evaluations for direct reports on a timely basis.

Consults with Human Capital to determine if disciplinary or termination meetings are needed.

Conducts disciplinary and termination meetings after consulting with Human Capital.

Assists all staff in the interpretation of policies and procedures.

Assesses current and future staffing needs based on organizational goals.

Utilizes compensation data provided by Human Capital.
BUSINESS FUNCTIONS
Maintains a broad understanding of the principles of financial management – uses cost-benefit thinking to set priorities.

Monitors all financial expenditures.

Identifies / implements cost-effective approaches.

Uses efficient and cost-effective approaches to integrate technology into the workplace and improve work processes.

Supports and implements organizational technology changes.

Ensures quality of work performed by direct reports in area(s) of responsibility.

Commits to a focus on continuous improvement of workflow processes and procedures.
Required Qualifications:
Bachelor's degree in a relevent field.

Active, unrestricted RN license in the state of Indiana.

Minimum of three years of clinical experience.

Minimum 2 years of experience in formal teaching, presenting and/or training.
Preferred Qualifications:
Masters degree

Lean Six Sigma, PMP and CPLP certifications

5+ years of experience in formal teaching, presenting or training.

EOHS or OSHA experience
Diversity creates a healthier atmosphere: UnitedHealth Group is an Equal Employment Opportunity/Affirmative Action employer and all qualified applicants will receive consideration for employment without regard to race, color, religion, sex, age, national origin, protected veteran status, disability status, sexual orientation, gender identity or expression, marital status, genetic information, or any other characteristic protected by law.
UnitedHealth Group is a drug-free workplace. Candidates are required to pass a drug test before beginning employment.
Job Keywords: RN, registered nurse, clinical trainer, OSHA, EOHS, PMP, CPLP, lean six sigma, clinical educator, masters, BSN, healthcare administration, nurse educator, preceptor, Indianapolis, Indiana
UnitedHealth Group