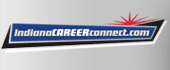 Job Information
Janus International Group, LLC

Maintenance Mechanic - Janus

in

Butler

,

Indiana
Lubricate machinery, change parts, or perform other routine machinery maintenance. Servicing, repairing, adjusting, and testing machines, devices, moving parts, and equipment that operate primarily on the basis of mechanical (and some electronic) principles.
Reassemble machines after the completion of repair or maintenance work.

Start machines and observe mechanical operation to determine efficiency and to detect problems.

Inspect/test damaged machine parts, mark defective areas or advise supervisors of repair needs.

Lubricate machines, machine parts, or other equipment, according to specified procedures.

Install, replace, or change machine parts and attachments, according to production specifications.

Dismantle machines and remove parts for repair.

Record production, repair, and machine maintenance information.

Read work orders and specs to determine machines/equipment requiring repair or maintenance.

Set up and operate machines, and adjust controls to regulate operations.

Collaborate with other workers to repair or move machines, machine parts, or equipment.

Keep work area clean and neat.

Other duties as assigned.

High school diploma or equivalent required. Apprenticeship program preferred.

One to two years revious work-related skill, knowledge, or experience.

Knowledge of machines and tools, including their designs, uses, repair, and maintenance.

Must have knowledge of email and preventative maintenance database systems.
PYSICAL DEMANDS:
Must occasionally lift up to 50 pounds. Regularly required to walk, stand, and bend.

Reasonable accommodations may be made to enable individuals with disabilities to perform the essential functions of the position.
Job ID: 2021-1738
External Company Name: Janus International Group
External Company URL: https://www.janusintl.com/
Street: 620 W Main St